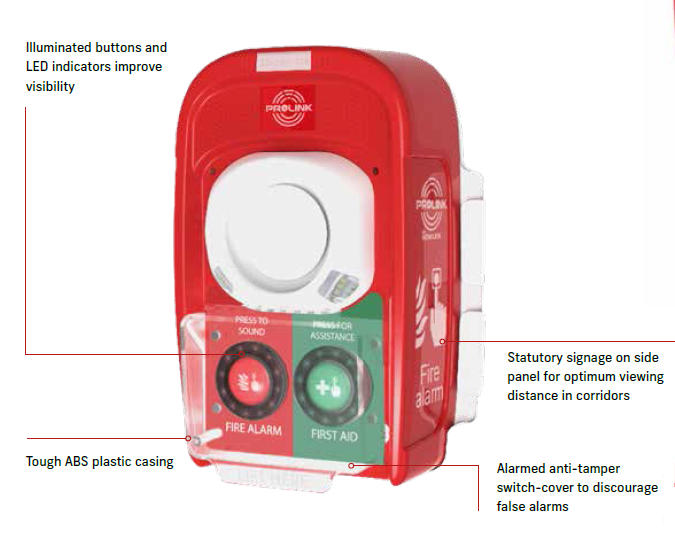 A closer look at the Howler Alert Station:
Easy to use and operate
Illuminated buttons and LED indicators make the product easy to see.
Symbols and colours make station visible at range and in low light
Optional anti-tamper switch-cover triggers a local alarm when lifted to
discourage nuisance alarms
Key components are internal to reduce risk of damage/vandalism
Rear access battery compartment. 3-year battery pack with 2 independent
power sources
Tough ABS plastic casing makes the product robust; additional flame-retardant
Class V0 enclosure
Optional backplate makes it easy to install. Intelligent design makes it easy to
maintain
100dBA sounder with optional flashing/visual indicators
Tamper switch on rear alerts indicator station if device is messed with.